Loc Maintenance w/ Natural Products



Click to enlarge

| | |
| --- | --- |
| Price: | $70.00 |
| Availability: | Booking Request |
| Model: | Any Hair-type |
| Manufacturer: | Loc Maintenance |
| Average Rating: | |



I'm Bornu, natural hairlocking aficionado, here to cultivate and maintain your dreadlocks, natural hair and loc extensions. I charge on a sliding scale because some clients require a richer medicine than others. The legend above gives you an idea on how much you can anticipate it will cost to get in where you fit. I do not perform interlocking, sisterlocking, crotcheting or the like. Rather, I am proficient in palmrolling. I shampoo, twist and manicure locs exclusively with my own proprietary blend of natural products made by my own hand. I palmroll clockwise. I use clips, pins and rubber bands if necessary. I improvise when I style, usually just a little something up off your neck or away from your face. Nothing too elaborate nor labor intensive. I recommend coming in every month for loc maintenance. Meantime, in between time, order a loc spray or hot oil to keep the itching and flaking away. When you come in, we'll get right to it.. shampoo, hot oil, palmroll. I can get you out of here in about 2 hours typically. It is easier for me to go back behind my own work. Make sure any style you have is down so we don't waste any time. Please be prompt. Take 1 or 2 aspirin if you are tender headed prior to our session. I'm a bit heavy handed. Same day appointments are more expensive as well as early a.m. and appointments after 6.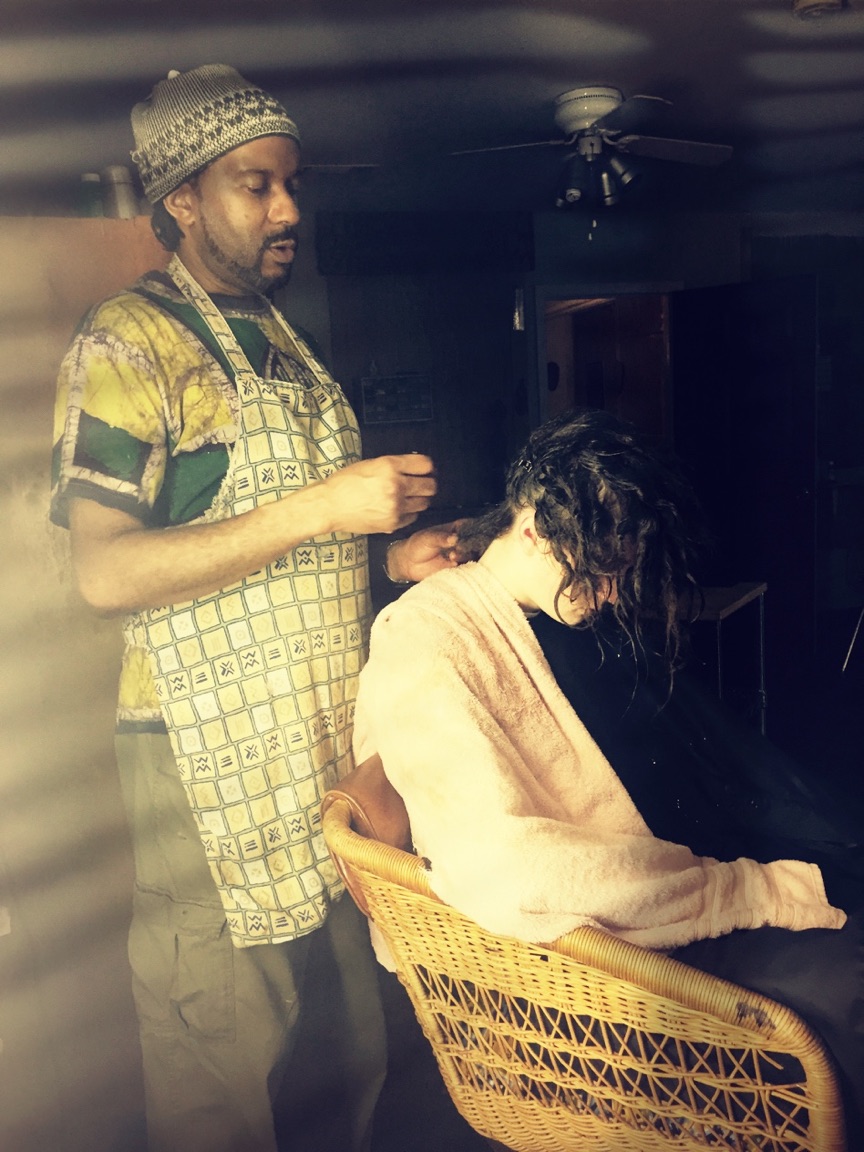 More Importantly

**Please make childcare arrangements for your children.**
This is a drug & drama free environment, please keep your ill will, bad juju, hostilities and attitudes to yourself.
Consider a detox if you can't help it. Click here.


Ask Bornu
Your Name:
Ask Bornu:
Note:

HTML is not translated!
Rating:
Bad
Good
Enter the code in the box below: